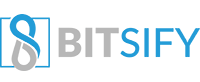 Centra Tech ICO Report - Crypto-based Debit Card System
Spending cryptocurrencies are troublesome, lengthy and just isn't practical considering most store owners don't know what cryptocurrencies are and/or refuse to accept it as a payment method, and so, today's ICO report is aimed to help you understand all about Centra, and its ICO details.
Introduction to Centra - Product Overview
Centra aims to build a fledged bridging system connecting cryptocurrencies to fiat, done through the use of a Currency Conversion Engine allowing accurate exchange rates through the conversion process, helping to keep fees whilst spending (background work; converting) crypto currencies in mainstream shopping centres low, essential for helping Centra to be picked up by the mainstream masses.
5 Key Functionalities Centra Aims To Cater For -
cBay; Decentralised eBay equivalent. Centra aims to target this huge market, challenging the current centralised marketplace (eBay). Centra describes it in hopes of becoming the largest/leading decentralized crypto marketplace. Many current ICO's and tokens are trying to also target this area, though Centra has an advantage since it offers much more than just this.
Centra Card; Cryptocurrency backed end-user VISA debit cards, enabling any crypto owner to instantly convert their cryptos to 'cash' on their Centra VISA card. Bridging a centralised and widely used solution to decentralised currency.
Centra Wallet; Self-explanatory, part of Centra's suit of 5. Allows end users to store their cryptocurrencies safely and 'insured'.
Centra Token; ERC20 Standard ETH-compliant variant. Offers rewards for end users, Centra tokens can be used on cBAY, stored on a Centra Wallet, and used on their Centra VISA card platform.
CCE Module Outline; Once again, self-explanatory. The Currency Conversion Engine boasts to make transactions as accurate as possible, keeping fees and price volatility to a minimum. A must for mass adoption.
It is also to be noted Centra is to release its application on both iOS and Android.
About Centra's Currency Exchange Engine
The Currency Exchange Engine aims to be transparent, having the simple goal of exchanging blockchain assets/tokens into fiat at the best rate.
A key highlight in the success of Centra's main goal, achieving mainstream usage worldwide.
cBay - CoinBay Reviewed in Detail
CoinBay, an integral part of Centra's key functionality as stated above in its key 5. CoinBay is aiming to be the decentralised superstore equvlaent of Amazon, thus users can purchase items on CoinBay, wether digital or physical, through the use of direct blockchain assets instead of fiat, aiming to become safer, more transparent and cheaper to use in comparision to Amazon's centralised servers and fees.
Centra Card Levels
Centra Black: For the first 500 ICO contributors to put forward 100+ ETH.
Features Include:
Fully Metal Card
Engraved Personal Name
Qualify for better rewards within the Centra Rewards Program
Limits: $100,000 spending per day, $5,000 withdrawal per day.
Centra Gold: For the first 1000 ICO contributors to put forward 30+ ETH.
Features Include:
Gold Design
Personal Name Front Side
Limits: $50,000 spending per day, $2,000 withdrawal per day.
Centra Blue & Virtual Card: Standard Edition
Features Include:
Limits: $5,000 spending per day, $1,000 withdrawal per day.
Target Audience and Reviewing Profit Potential
Centra is aiming to hit worldwide usage, targeting the mass audience that shop online or in store on a day to day basis.
With Centra's decentralised nature, it can appeal to customers and merchants, offering lower fees, more transparency, and better rewards programs, essentially allowing customers to save money whilst buying and merchants to make more money when selling to a customer.
Centra's profit potential is exponential, if, they manage to somewhat prove successful and live up to their mainstream adoption goals.
Centra Vs. Other Current Cryptocurrencies
Apart from the fact that Centra aims to achieve more with its 'suit of 5', Centra seems to have the lowest fees.
ICO Analysis & Details
ICO rate: 1 ETH = 400 CTR + Bonus Rate (Current: 20%)
Redemption Time: Smart contract will automatically send CTR to ETH address.
Accepted currencies: Ethereum (ETH), Bitcoin (BTC), and Litecoin (LTC) only, use shapeshift or other exchanges to change into ETH and other accepted cryptos for the ICO.
The ICO will end on October 4th, 2017.
68% of CTR Tokens to be distributed through the ICO
32% of CTR Tokens reserved for the Centra Tech Team
25% of budget towards development, 55% towards marketing, and 20% towards growth (Centra Rewards Program)
0.8% ETH Reward per TX on the Centra Network, as part of the Rewards Program
All users are eligible for up to 2% in rewards for all purchases made thru Centra
Conclusion -
The Centra ICO looks to be very appealing especially for early investors looking to get into a cryptocurrency targeting the mainstream solution by providing a full suite of available products/applications.
Subscribe to our mailing list below to be regularly updated with new reports like these.
Useful Quick Links
ICO Page

Centra Whitepaper

More ICO Reviews

var fonts_loaded =["Ubuntu"];