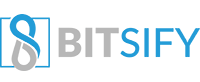 Datum ICO Report - Get Paid For Selling Your Own Data
Datum allows the average person who owns a smartphone, a wearable, or any device that connects to the internet (IOTs) take charge of their personal data. It gives them the option of monetizing the data contained in these devices.
Exploitation of Personal Data
In Datum's short video, which can be found on the first page of their website (link below), they claim that large corporations have been selling user data without actually rewarding users. But how much of that is advertising fluff, and how much is of real concern?
It turns out that corporations may have been at it longer than we know; and that in recent times, laws that protect consumers against such moves might be eroded. In the past, ISPs in the US used to require consent from their customers in order to sell such data.
That changed in early April 2017 via a US Congress vote. 'Data-brokering' companies like Acxiom (at times described as 'the biggest company you've never heard of') have been at it for much longer, churning up more than billion dollar profits each year. In other words, corporations have been receiving fat paychecks from gleaning behavioural data of the average consumer, and Datum wants to change that.
Datum's 3 prong structure
In Datum's system, users are anonymous and may submit their data securely to the blockchain.
Data is then stored by miners in storage nodes where they will be compensated in DAT tokens for their services. Finally, data may be acquired by buyers (data consumers) with price and terms agreed upon by users.
The amount of data a user chooses to share is customizable, which may at some point render them no longer anonymous (if they should to share almost everything about themselves). According to the whitepaper, users have 5 levels of control in sharing their data:
Share disabled
Share with specific, identified and known data consumers
Share with specific, identified and known data consumers for a minimum fee
Share with everyone
Share with everyone for a minimum fee
Ease of use
Datum will make all this possible by using a mobile/desktop app, and according to their website, they will not need to interact with cryptocurrency wallets themselves that are often not user-friendly. Platforms that support various IoT devices are also on their roadmap.
Project Roadmap
So when is the project expected to deliver on its functionalities?
According to the white paper, Datum has already released an Alpha version for testing in August 2017.
The Beta release will be in December 2017 (with only basic features). A Release Candidate with full functionality will be released in March 2018, while the Datum Main Network will launch in June 2018.
The Datum Main Network will consist of the decentralized Storage Layer, the Datum App, and Open API's for data submission (from various IOTs) and data consumption.  
CROWDSALE ANALYSIS – DETAILS & TOKEN SUPPLY
Total token supply: 3,000,000,000
Token type:  DAT
Token Distribution:  4th-11th December 2017
51% ICO Crowdsale
4.9% Presale
29% Community initiatives, user growth, business development, academic research, and future market expansion
20% DAT core developers, founders and advisors over a two year vesting period
ICO Sale Phase:   29th October 13:00 UTC to 29 November 13:00 UTC
Token Price:  10000 DAT for 1 ETH
Crowdfunding Usage:   
15% Operations
5% Legal
5% Security
15% Marketing
60% Development
Up to 40% of raised funds will be hedged in USD/EUR/BTC to provide a runway of 24+ 
Team Overview - Members & Advisors
Roger Haenni
CEO, Co-Founder
Tech Wizard & Serial Entrepreneur, 17 years experience in big data systems. Co-Founder of StockX, SwissInvest, PCP.ch and Kosi.
Gebhard Scherrer
Operations, Co-Founder
Product and Service Specialist, 20 years experience in operations and sales. Co-Founder of Gelid Thermal Solutions and Arctic Cooling.
VC Tran
Marketing, Co-Founder
Brand and Marketing Expert, 10 years marketing experience taking Gelid from launch to one of the leading CPU Cooler & Fan brands.
Theo Valich
Head of Growth
Entrepreneur & Analyst, 21 years experience in technology, from GPU to supercomputer design. Co-Founder of Space Image Network, Robotic Systems and VR World.
Florian Honegger
Smart Contract Expert
15 years experience as enterprise document and data management architect in automotive, defence and micromechanics sectors.
Vitaly Krinitsin
Community Manager
Dreams and bleeds technology, years of experience as community liaison and online marketer building engaged audiences in Russia and abroad.
Matt Kimball
Programmer / Designer
25 years of experience writing data intensive apps and websites, from real-time 3D to maze-solving AI's.
Tevon Strand-Brown
Software Engineer
Stanford University '19, B.S. Computer Science (Artificial Intelligence). Software Engineer with a strong interest in blockchain and financial technologies.
Luis Fernando Varela
Software Engineer
Stanford University '19, B.S. Computer Science (Artificial Intelligence). Software Engineer with a strong interest in blockchain and financial technologies.
Christiana Kuo-chen Chien
Community Management
With over 15 years customer service experience in high-tech, finance, events management, hotel management, international conferences, and a stint in the educational field, Christiana enjoys fostering positive relations amongst people of diverse backgrounds.
Alex Yedomski
Programmer / Web-developer
7 years of experience writing web and mobile applications. Web-developer with a strong interest in front-end technologies.
Eugene Kyselov
Programmer / Front-end developer
5+ years of experience in design, development and maintenance of web server-side projects, modules and solutions. Passionate about blockchain and AR technologies.
Advisors
Chris Miess
Previously CFO at TenX raising $80M in their Token Sale. Before finding his passion for blockchain Chris was with Goldman Sachs, Deutsche Bank and Morgan Stanley.
Daniel Saito
Co-Founder of RIMNET K.K., MySQL K.K., RedRobot K.K.
Managing Director for MySQL In Asia. Co-Founder of MariaDB (formerly known as SkySQL), Daniel is a seasoned Marketing and Sales Executive with decades of big data experience and crypto.
Michael Egorov
Proxy Re-Encryption expert and CTO/Co-Founder of NuCypher. In the past, Senior Software Engineer at LinkedIn; PhD in Physics of ultracold atoms 
Useful Links
Website: https://datum.org/
Whitepaper: https://datum.org/assets/Datum-WhitePaper.pdf
Facebook: http://fb.me/datumnetwork
Telegram: https://t.me/datumnetwork
Twitter: https://twitter.com/datumnetwork
Kaokao Talk: https://open.kakao.com/o/gTO8w8z
Email address: [email protected]
devlin85