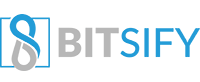 DAV ICO Report - Buy & Sell Autonomous Transportation Services
Standard ICO Report Structure:
Part 1: ICO Analysis (What is it about? What is the ICO intending to do? Describes what the platform is.)
Part 2: CROWDSALE ANALYSIS – DETAILS & TOKEN SUPPLY
Part 3: Useful Links (Further Research)
Part 1: ICO Analysis
Autonomous vehicles have been growing in the recent years, and in different fashions.
Companies like Google, Uber, and Tesla are beginning to send out automated cars to the road.
Airbus and Amazon are sending drones to deliver packaging to houses fast, and even Domino's the pizza franchise is entering the scene by creating a delivering robot.
The market is moving toward this direction and with the use of blockchain technology the transactions and data can be sent and safely stored efficiently.
Imagine in the future when automated cars are fully adopted and someone wants to go to the store.
The person would click their Uber application and select the car they would like, an automated car (built by Tesla possibly) could pick them up -
And it could all be done with a DAV token.
In just the service for the mobility industry as explained above, over $200B has been made last year in the United States alone.
What is the problem in the market? - A lot of these companies that are getting into the automotive space are centralized and so the economic interest to collaborate is diminished.
This brings the innovative excitement down, and competitors killing out businesses to try and remain dominant.
The centralized business world is a war zone, where if a company is not directly competing with a company, plans to invade and directly compete with it are being made.
With an open-source platform, companies will have economic incentives to work together and keep advancing the amazing products and services in teams.
Where does DAV fit in? -
DAV has a built-in open sourced blockchain platform that will allow different companies to build on top of it and join together to make easier scaling products the consumer can use.
Whenever a market needs a solution to be filled, different companies can join together to fix the problem and make a joint effort to act.
Users who want to participate in an automotive activity like a Vehicle provider can purchase tokens while the tokens can be sent to the companies -
And split up automatically to the respective players. (Ex: If company A and B have a 70%/30% share within a service, the tokens can be split between them)
Other players will also exist within the token economy like soft/hardware engineers, insurance providers, and manufactures.
The entire line of a service can be paid immediately when the service is done, and the user reaps the benefits of it.
Functionality -
The DAV platform is split into five different core structures that include,
Identity,
Discovery,
Communication,
Mission flow and
Payments.
Identity is the phase that allows the companies and users to identify each other's authenticity.
Discovery will work with the connection portion on the applications.
Allows companies to find applications, developers, and partners who are near to build projects with.
Communication will allow this companies and users to communicate with each other in a safe and efficient protocol.
Mission flow allows and exchange to occur whether it be through bidding, payment or service completion.
The tokens will be used to complete the last structure of payment.
Part 2: Crowdsale Analysis – Details & Token Supply
Total token supply: Coming soon!
Token type: ERC-20 token
Token Price: N/A
Distribution: N/A
Team Overview:
Members:
CEO - Noam Copel
CTO - Tal Ater
CCO - John Frazer
CMO - Joe Lopardo
Head of External Relations - Rachel Linnewiel
Senior Developer - Abhishek Singh
Head of Research - Andrew Grunstein
Head of Design - Iurii Ieltsov
Video Content Manager - Daniel Goldfine
Business Solutions Manager - Alick Friedman
Office Manager - Hadar Badash
Product Manager - Lior Shkoori
Senior Developer - Timi Ajiboye
Advisors:
Aerospace Advisor - Dr. Scott Horowitz
Blockchain Advisor - Nick Johnson
Internet Infrastructure Advisor - Jay Adelson
IoT Advisor - Priyanka Khaitan
Crypto-economics Advisor - Eyal Herzog
Part 3: Useful Links (Further Research)
Site link: https://dav.network/
Whitepaper: https://dav.network/whitepaper.pdf
Twitter: https://twitter.com/DavNetwork
Telegram: https://t.me/DAVNetwork
Facebook : https://www.facebook.com/DAVNetworkTeam
YouTube : https://www.youtube.com/c/DAVNetwork