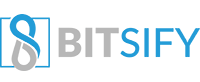 easyMINE ICO Report - Introducing A Plug & Play Mining Software
Mining PoW cryptocurrencies are tedious and time-consuming. One must set-up, monitor, and repair their mining equipment to maximise uptime, to help break even on their investment. Miners need a plug and play solution to help mainstream this process. That's why a select few people up for the challenge dedicate their time into becoming crypto miners.
Introduction to easyMINE
easyMINE's goal is to 'streamline' the process of keeping a mining rig up and running, from setting up to fine-tuning. This is a crucial step in the success of Crypto's entering the mainstream realm.
Today's ICO review will be based on easyMINE, reviewing the ICO and answering if it's a worthy ICO for our list.
15 Insights on #easyMine #ICOhttps://t.co/thwyc64yY5 pic.twitter.com/yhLCdmWeg6

— easyMINE (@easymineio) July 25, 2020
easyMINE's operations summarised
easyMINE's goal operations is based on 3 different categories; "automatic
configuration, automatic mining, and comprehensive mine management. " - easyMINE white paper.
The eMOS system is an intricate part of the easyMINE software and its 'automatic configuration', think of it as the bios equivalent of a standard pc, the eMOS system is set to easily configure and set up a mining rig, doing essential processes such as GPU bios flashing, CPU clock frequency adjustments, RAM speed adjustments, and further on, that only someone with background knowledge can attend for.
Automated Mining Mode
With the automated mining mode setup, easyMINE will mine the most profitable cryptocurrency automatically setting up, adjusting, and reporting results on a live user-friendly dashboard. easyMINE can automatically switch between a variety of coins and pools and supports much Proof Of … Algorithms, such as PoW, PoS, PoA, etc, with more and more continually being added in future updates.
When set to 'Auto', easyMINE is programmed to log data of the miner's performance, dynamically adjust for optimal settings constantly without any sort of supervision required, and deposit profits converted into a crypto currency of your choice into your chosen wallet address.
Manual Mining Mode
With manual mining mode, easyMINE aims to accompany for advanced miners looking for complete control. An extract cut from the easyMINE white paper explains its features perfectly; "real-time hardware
monitoring, inventory management, complete operating history, detailed
performance analysis, profitability calculation, report generation, diagnostics, and
task automation. All settings and features will be accessible through a web-based
dashboard or a dedicated mobile app (available for iOS and Android). "
easyMINE is planned to be open source on GitHub and run under an open source license, with all its software including the easyMINE OS, app, dashboard, and so on, easyMINE's core features will be free to the public but users must hold easyMINE tokens to access paid features.
There will also be a fee that must be paid for in exchange for using some easyMINE services such as auto depositing crypto mining profits.
Technical Software Definitions
EasyMINE OS is a Linux based easyMINE OS, this is the core OS of the easyMINE ecosystem and is directly optimised for all sorts of crypto mining algorithms.
The backend architecture (Easymine Server), will do all the 'dirty work' for you on the platform, ranging from hardware adjustments and streamlining software optimisations to achieve a constant uptime followed by the best profit potential.
The front end architecture (Easymine Dashboard), is designed to be user-friendly, this is all the consumer needs to remotely monitor your mining rig status and details, anywhere anytime and can is also aimed to be ported for mobile devices for on the go monitoring available on both the Android and iOS stores, adding the icing on the cake.
Open Source Software
With easyMINE set to be open source, it'll be easily scalable to support as many algorithms and coins a user desires, and support novice miners all the way to mining factories.
easyMINE Tokens, Issuance & Other Details
A total of 33,000,000 EMT will be set to exist on the ETC blockchain, with 27,000,000 to be sold through their ICO, easyMINE has plegged to burn EMT tokens recieved as payment as part of their service until a total of 3,000,000 EMT tokens circulate in existance.
easyMINE's tokens that belong to the team, advisors, etc, will be vested for 180 days at a rate of 0.5% per day.
2,500,000 DNT tokens will be reserved for 'internal usage'.
ETH Too Expensive? There's a Solution: easyMine!!https://t.co/wd7u3PEPHV pic.twitter.com/Ss1slCQ9KK

— easyMINE (@easymineio) July 24, 2020
easyMINE Team Overview
Łukasz Żeligowski
CEO / Founder / Software Engineer
Master's degree in Software Development. Work experience in Softbank i
Bankhaus Metzler (Germany). Founder and CEO/CTO of several IT companies.
Founder and CEO/CTO of several IT companies.
Experience in development team management, blockchain, and artificial
intelligence.
Andrzej Belczak
CFO / Founder
Master's degree in Banking and Finance. 25 years of business experience.
Founder and CEO/CFO of several IT companies. Blockchain enthusiast.
Experience in business law, administration, and management.
Andrzej Buller, PhD.
Machine Learning Expert
Internationally recognized authority on artificial intelligence, neural networks, and
human-computer interfaces.
Author of numerous academic and popular publications on machine psychodynamics,
dynamic-fuzzy logic, cognitive modelling, and neurocomputing.
Witold Turzański
CTO / Lead Software Developer
20 years' experience in software development, web servers, and big data.
Tomasz Widanka
Senior Developer / Hardware Engineer
Experienced software developer. Hardware specialist. Blockchain enthusiast.
Dawid Gajek
Product Manager
10 years in the IT industry. Experienced software analyst. Expert in reconciling
business necessities with the users' best interests.
Michał Jankowski
Senior Graphic Designer
Creative artist with a rich imagination and in-depth knowledge of technology and
programming. 6 years' experience in graphic design and usability.
Anna Kochańska
Marketing Specialist
PR, marketing, communication, and product placement specialist with 6 years of
industry experience. Dynamic, energetic, and positive.
Przemysław Budziszewski
PR Liaison / Content Developer
Researcher and educator by training, communication designer by passion. 13
years' background in media and cultural studies.
Łukasz Gąsior
Smart Contract Developer
Smart contract specialist, highly involved in the Ethereum platform and related
technologies. Member of the Ethereum Classic Scala client development team.
Piotr Kosiński
Advisor
Co-founder and CTO of Blockdiggers, a blockchain and cryptocurrency
consultancy group. Programmer, software architect, and innovation manager with
many years of experience.
ICO will start in: 13 days https://t.co/TDXF5GkS5c @easymineio #ico pic.twitter.com/mbA4o6S38b

— Denis (@Denismarcura) July 27, 2020
Conclusion -
easyMINE looks to be the all in one p&p solution we've all been looking for, we definitely approve this ICO and wish them the best of luck for their ICO and hope they have a successful product soon.
Subscribe to our mailing list below to be regularly updated with new reports like these.
Useful Quick Links
ICO Page

var fonts_loaded =["Ubuntu"];