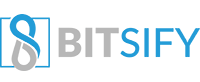 Lympo ICO Report - Sports and heath data platform based on the blockchain
Standard ICO Report Structure:
Part 1: ICO Analysis (What is it about? What is the ICO intending to do? Describes what the platform is.)
Part 2: CROWDSALE ANALYSIS – DETAILS & TOKEN SUPPLY
Part 3: Useful Links (Further Research)
Part 1: ICO Analysis
 Health data and information is an incredible resource for a financial prospect.
The blockchain based application has made it possible for a number of ways to utilize a decentralized ecosystem to optimize financial gains.
In the health and fitness sector, many gadgets and apps are produced yearly to account for an average of more than $90.9 billion USD alone within the sports ecosystem and this value is expected to increase to more than $233.3 billion USD by 2020.
The major data categories that are gathered include weight loss, women, and men general fitness, sleep and anxiety management.
Imagine going to the gym and doing all sorts of rigorous fitness program just to feel good about one's body.
The platform goes further to incentivize the programs being designed by fitness instructors, and once these programs are completed by the user, through the data stored on the blockchain, the user benefits from the rewards attached.
The data that is obtained from the fitness and exercise programs are quite useful to both organizations that produce the gadgets and facilities that are used, in order to optimize the functions beyond their beta test functions and results.
The users of these applications and gadgets are disconnected from this financial prospect generated through data exchange and sharing.
Lympo is a platform set to resolve this issue. Some of the issues that are to be resolved include the lack of complete autonomy over data, a breach in privacy policies, inability to monetize data values of the clients by themselves, ensuring that insurance companies reward people who are living healthy.
What is Lympo - ICO Idea - Goals
Lympo is a fitness digital wallet that rewards users for their healthy lifestyle.
The unique feature of this platform is that the user is in total control of the data they generate and can be reward with Lympo tokens which could be tradeable for other currency on exchange platforms.
It is somehow speculative that users will be more driven to perform more, and keep to their fitness schedules because the data obtained now have a price tag on it should they stick to the routine and observe diligence in keeping with the program.
The ecosystem will feature more products and services related to health, exercise and fitness campaigns, and programs which can be accessed using the Lympo token.
The platform will also have a provision for innovative startups who are seeking for funds to start up their health and fitness related ventures.
This will serve as a crowdfunding assisting protocol, as the platform will draw from the experience of multiple experts from diverse fields to assist such a project.
The team is highly composed of competent individuals ranging from business to tech support and blockchain advisors.
They also have a handful of partners and have a tie with blockchain for sports alliance.
They have produced an MVP, although not connected to blockchain parameters, however, it functions to serve as a demo to intending investors.
Who will benefit from this new platform?
The market is quite large, there are sports enthusiasts, coaches, utility providers, health insurance companies, investors, businesses and fitness apps who will benefit from either the data or the use of the decentralized platform to improve their venture or economy.
On a general note, there is a steep inclination to monetizing personal data, be it on social media or otherwise, why not the health sector, as these data are quite voluminous and concentric. The value of this project has a wide range of applicability.
Part 2: Crowdsale Analysis – Details & Token Supply
The LYM token is central to the functionality of the ecosystem, as it is tied to the variable constituents within the platform, from healthy lifestyle to personal trainers and sports coaches and health insurers. The utility token will be used to access the services and products within the ecosystem.
Total Token Supply: 1,000,000,000 LYM
Token Type: ERC-20 Token Standard
Token Distribution:
Team and advisors 10%

Presale and token sale cost 3%

Lympo ecosystem empowerment tokens and Blockchain for sports foundation 22%

Presale 26.5%

Token sale 38.5%
ICO Sale Phase: January 23rd, 2018 — February 3rd, 2018
Token Price: 1ETH = 40,000 LYM
Crowdfunding Usage:
Research and development 40%

Sales and marketing

30%

Operations

15%

Network expansion

15%
ICO Founding Team - 
Ada Jonušė

(CEO and Founder)

: - Co-founder of Lympo.lt, a platform to find the best personal trainers, advisor to ETHLend, a decentralized lending platform, blockchain events speaker and organiser, named an emerging European tech star by the Financial Times, Google and other New Europe 100 list partners. Previous experience: VC Labas Ventures (Seattle, U.S.), European Parliament, United Nations. Sports: yoga, running.

Pat Brown

(Solution Architect)

: - Blockchain and business automation expert with 2+ year of experience at Asta, a leading End-To-End professional managed IT service provider to the SMB market in Australia, New Zealand, Hong Kong & Singapore. Pat joined Asta in Melbourne, Australia, after this studies in business, management and information systems.

Marius Silenskis

(Head of Operations)

: - Founder of AnyIdeas – IT and creative advertising agency. IT project manager with 5+ years of digital project management experience working with clients such as Mercedes-Benz, Newsec, and GCube. Key areas of expertise: IT team management, exceptional taste and understanding of modern design, advanced programming skills in several languages. Sports: fitness.

Justas Kregzde

(Smart Contract Lead)

: - Online gaming software developer with 12+ years' experience. An author & contributor to 10 published iOS and Android games. 3+ years' experience as an online poker software developer. Over the last year, he has been focusing on blockchain related projects & smart contracts.
ICO Advisory Board - 
Antanas Guoga

(Cryptoeconomics & Business)

:

- Member of European Parliament. Also known as TonyG, Antanas is a serial entrepreneur, investor, philanthropist and a well-known poker player. He is actively participating in political discussions regarding cryptocurrencies and cyber security. Cryptoeconomy expert and advisor of Bankera and CoinPoker token sale projects.

Danilo S. Carlucci

(Marketing & Growth)

: - Startup founder, growth hacker and marketing expert with 6+ years' experience. Currently at Google, leading YouTube's community efforts in the UK.

Dr. David Manset

(Tech)

: - Senior engineer and blockchain entrepreneur focusing on technologies for sensitive medical data sharing. Former CEO of cerebro, cloud platform for large-scale imaging analyses for clinical trials, founder and CEO of gnubila, data privacy solution designer, currently Head of Research and Innovation at Almerys, healthcare delivery data management company managing uniting 230.000 professionals and part of My Health My Data consortium, EU leader in blockchain for healthcare solutions.

Hainan Hu

(Tech)

: - Security engineer and white-hat hacker. Security engineer at Boston Consulting Group Digital Ventures, Berlin. Previously worked in companies like Zalando and SoundCloud. Hainan is a red team (offensive security) specialist, but able to do blue team (defensive security) as well. Hainan's skill set: penetration testing, security architecture review, threat modelling, risk assessment, training.

Bill Angelidis

(Business & Asset Management)

: - Bill, aka 'Pick', is a highly experienced all-rounder — software engineer, director, marketer and strategist. Bill is the Managing Director at Asta Solutions, an IT services company based in Melbourne which he co-founded in 1999. He's also CEO at wineonline.com.au, Director and Treasurer at VACRO and a Director at The Art Cabriolet. He loves volunteering for good causes and his local soccer team, Hawthorn Football Club.

Aleks Sotirovski

(Tech)

: -

Senior software developer. Previously, founder of Gympro, a client management tool for fitness professionals, uniting 3000+ professionals in United States, Australia, New Zealand and UK. Currently, senior developer at ELMO Talent Management Software.

Nerijus Skruodys

(Tech)

: -

Senior software engineer passionate about blockchain technology with more than 15 years of experience in the analysis, technical design and development of software solutions using various technologies (C++, ASP.NET, Java, etc.). Currently coordinating development of several IT projects in an international public sector organization.

Viktoras Vatinas

(Business & Asset Management)

: - CFA: portfolio manager at Partners Group (Zug, Switzerland) managing private debt funds, private loans, private credit strategies, asset allocation, cash level management. Former investment analyst at XL Catlin (Zurich, Switzerland), private banker and research assistant at the Swiss Finance Institute.

Tomas Gurvicius

(Business & Asset Management)

: -  Crypto-investor, Dash Digital Cash community member, a partner at Crypto Tax & Legal and an advisor for various blockchain related projects.

Stan Kuliavas

(Business & Asset Management)

: - Vice President, Sales & Business Development at Levaero Aviation, Toronto, Canada. Investor & philanthropist. Former NCAA basketball coach. Passionate about basketball and sports, organizer of basketball charity events and other pro & amateur sports-related activities.
Part 3: Useful Links (Further Research)