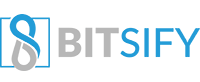 Monetha ICO Report - Exploring A Decentralized Payment Gateway
Cryptocurrencies need a great payment platform to really thrive in a mainstream community.
A great platform is one that can compete with current centralised systems by simply being a superior technology, and it seems like Monetha is doing just that.
New team advisor, development promises delivered and the plans for the next week. Watch our newest video blog! #icohttps://t.co/cdHNxBKcl3

— Monetha.io (@Monetha_io) July 30, 2020
Introduction to Monetha
Monetha is a decentralized 'trust & reputation system' that's paired with 'mobile payment processing powered by smart contracts'.
For customers and merchants, Monetha only has 1 fee (1.5% for merchants), eliminates the risk of waiting long times for a charge back claim, is potentially 5X cheaper for a merchant to use, around 5000x faster than current centralised clearing houses, and also has a loyalty program run off of smart contracts.
In today's ICO review we'll be thoroughly reviewing Monetha, its features, and its future potential.
Today my co-founder Justas presented "Monetha" to a wealthy group of established crypto investors at a meeting at "Crowne Plaza" hotel. #ICO pic.twitter.com/W72AJ7nMPe

— Monetha.io (@Monetha_io) July 27, 2020
About Monetha's Trust & Reputation System
An intricate part of Monetha's ecosystem is its trust and reputation system, allowing buyers and sellers to easily spot the difference between scams, hoax, and verify if the seller/buyer is genuine having a good back record.
This is easily implemented through the use of smart contracts that dynamically adjust a persons wallet reputation with each action performed on the network.
This solves a crucial problem, where Monetha allows trust to be universally shown through the merchants/buyers wallet, thus Monetha allows businesses to save considerable amounts of money on advertising their 'online trustworthiness and helps merchants choose a reputable buyer.
Target Audience and Reviewing Profit Potential
Monetha is challenging the current centralised payment and mobile payments solution, target audience being the mainstream public that uses 'digital' cash either in store or online.
This trend is uprising with experts predicting most in store purchases will become digital in the coming years as more and more people 'tune into' the technological revolution.
Fraud and Boosting accounts are common tricks of the trade to boost a merchant of buyers online trust and reputation, but with Monetha every transaction is listed on the blockchain, thus boosted accounts are obvious.
The profit potential with Monetha is enormous, the global e-commerce market is growing at an exponential rate, with mobile payments expected to rise to 274 Billion $ in 2021 from the United States alone.
This is how I will change the world of trust and commerce.
5 minutes of preview of the future. https://t.co/gSZonGyDkx #ICO

— Monetha.io (@Monetha_io) June 23, 2020
Thus it is evident the 'future' market requires a product like Monetha to both help Ethereum reach its mainstream audience and solve the problem of centralised payment gateways dominating businesses, services like Monetha will help businesses thrive.
Monetha Beta Product
The beta release aims to add a plugin to allow merchants accept Ether payments through Monetha's gateway and introduce the 'Trust Level's mechanism, that has the potential to change the digital world.
To read about the full product development roadmap, read page 25-26 from the white paper.
A minimum funding goal of 700K EUR is required for the project to proceed.
@cc_watchman Very interesting, positive and honest 15 minute video review of Monetha.
More than a 1000 views! https://t.co/p8zUNL0Boe#ICO

— Monetha.io (@Monetha_io) July 29, 2020
ICO Analysis & Details
ICO rate: 1 ETH = 2000 MTH
Redemption Time: Smart contract will automatically send MTH to ETH address.
Accepted currencies: Ethereum Only, use shapeshift or other exchanges to change into ETH for the ICO, with the ICO capped at 7 million EUR.
The ICO will run for 31 days with 15% of generated MTH tokens locked for the team over a vest of 12 months. 15% for the loyalty program, 10% for bounties and 60% for sale in the crowd sale.
Special / Early Bird Rate; First batch; 2400 MTH, Second batch; standard 2000 MTH.
Conclusion -
The Monetha team is very experienced within this field and in our opinion is more than capable for this job. Team members include former PayPal, Amazon and eBay team members.
Full team details can be viewed on the Monetha site.
Subscribe to our mailing list below to be regularly updated with new reports like these.
Useful Quick Links
ICO Page

var fonts_loaded =["Ubuntu"];