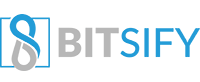 NEXT ICO Report – Multi-asset, multi-feature exchange
Standard ICO Report Structure:
Part 1: ICO Analysis (What is it about? What is the ICO intending to do? Describes what the platform is.)
Part 2: CROWDSALE ANALYSIS – DETAILS & TOKEN SUPPLY
Part 3: Useful Links (Further Research)
Part 1: ICO Analysis
The NEXT team recognizes that cryptocurrency is an emerging market. With an experienced team and a company that has been around since 2012, they believe that they have the capacity to built a decentralize exchange that caters to many functionalities.
NEXT.Exchange will start working on the Ethereum platform before rolling out their own blockchain which is capable of handling fast transactions.
Participate in ICOs via NEXT.Exchange
Whenever a user logs in, there will be 2 questions that need to be answered before proceeding. The third layer would be the conventional but trusty 2FA using Google Authenticator.
Consultation services
The team will also offer consultation services to their clients, a service offered by traditional brokers.
A regulated exchange
The NEXT.Exchange team has cited regulation as a priority in order to allow trading of more traditional norms. They have touted their experience in this sector as an enabling factor for tackling legal and regulatory requirements.
Mirror trading
Many platforms in the stock and forex market allow mirror trading – automatically copying another trader's trades for a fee. NEXT.Exchange wants to make this available to crypto traders as well.
Listing of real assets
NEXT.Exchange will also list company shares on the exchange and possess the capabilities of a standard stock exchange.
Funding an account
Funding an account on the exchange platform may be done via bank or cryptocurrency transfer.
Security
The team has reassured investors that part of their funds will be stored in cold storage.
Unique features
NEXT.Exchange will offer features such as pool trading, community trading, options trading, and predictions. They will also host a kind of 'social network' especially for ICOs. ICO teams may create 'profiles' and communicate with investors via those profiles.
Another unique offering is mining cryptocurrencies. Investors will be given the option to throw funds into mining pools – and have a share of the profits. This could be akin to renting mining equipment on the cloud (cloud mining), but NEXT.Exchange has not specified how they intend to achieve this.
There will also be an architecture that allows dividends are able to be received via exchange.
Auto-trading
NEXT.Exchange will offer the option of auto-trading, which effectively mirrors the trades of more experienced traders for newbies. Experienced traders will be picked based on past and present performance.
The team visualizes that this will provide a safe haven for first time traders, or those who simply do not have time to trade.
Fund management
There is a hint of index fund management in the whitepaper. Automatic management of a pool of the top 30 cryptocurrencies/stocks/ICOs will be available. However, it is not clear of what rebalancing algorithms NEXT.Exchange would use.
 Profit sharing
NEXT will pay out dividends to its token holders. This will be done on a quarterly basis and the calculated dividend amount will be issued to token holders in an equivalent amount of Ether.
#Airdrop Get NEXT tokens, join the airdrop: https://t.co/R94ZPqkjKa

— Next.Exchange (@NextExchange) November 19, 2020
Part 2: Crowdsale Analysis – Details & Token Supply
Total token supply:  120,000,000
Token Type:  NEXT (ERC20)
Token Price: 1 ETH = 1000 NEXT
Token Distribution:
67% Presale
33% ICO
5% Development purposes
15% PR and Marketing
Crowdfunding Usage: Unavailable
#Airdrop #bitcoin #BitcoinCash #ICO #TokenSale Last day for AIRDROP of @NextExchange https://t.co/cd4IiD3oiJ

— Next.Exchange (@NextExchange) November 17, 2020
Team Overview - Members & Advisors  
Christiaan van Steenbergen, Founder & Blockchain Expert & Software Engineer
Christiaan is an experienced entrepreneur who has spearheaded several businesses in the telecom, software and fin-tech industries. Today, his entrepreneurial spirit drives him towards the development of new technologies with a dedicated focus towards cryptocurrency software, big data and blockchain, which will completely change the financial markets.
Gleb Jout, Blockchain Evangelist, Analyst, Content Manager
Gleb has over three years of managerial and financial experience. His impeccable communication skills, dynamic attitude, flexibility, and content management skills provide us with the necessary tools and experience to assist NEXT.Exchange on our journey towards a financial revolution
Advisors
Drs. Chris Haveman , Business Strategy Operations
Drs. Chris Haveman is a graduate of the University of Leiden, specializing in mathematics, computer science and with a concentration in psychology. His broad experience as an executive chairman on supervisory boards for various multinational corporations such as Boer & Croon (One of the top corporate finance houses in the Netherland region) has brought him the opportunity to provide professional strategic guidance as NEXT.Exchange's capital market reform specialist.
Mr. Rob van Dijk , Lawyer & Head of Legal Operations
Rob Van Dijk, has acquired almost over two decades of experience as an attorney, representing individuals and business in the areas of contract law, general commercial business practices, financial law, labor law, debtor/creditor law and corporate law. Currently, Rob serves as a registered attorney for the Dutch Bar (Nederlandse Orde van Advocaten NOvA). He is also the owner and managing partner of the renowned law firm, LEXIUS.
#ICO Thanks @topicolist https://t.co/QcloAMfrSf

— Next.Exchange (@NextExchange) November 17, 2020
Part 3: Useful Links (Further Research)