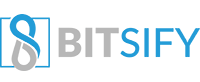 Propy ICO Report - Real Estate, Reinvented
The Real Estate indistry has been a prevailing bigotry in society and will always continue to grow, currently the real estate industry represents more than half of all mainstream assets traded globally, at an estimated sum of $217 trillion dollars.
Introduction to Propy - The Decentralised Evolution
Disclaimer: I'm not representative or team member of Propy.
Despite this, the market still has many issues, Propy has ventured to provide a suitable and efficient solution to this field.
Propy aims to solve the issues of this industry by creating a "novel unified property store and asset transfer platform for the global real estate industry".
Dear All, we are excited to announce that the #Propy #crowdsale will be launched on August 15th! Read more here: https://t.co/sncG9fEurz pic.twitter.com/C1XRIM5Oik

— Propy (@PropyInc) August 4, 2020
Utilising block chains and decentralisation they hope to create a platform that will make property trade more accessible, notably focusing on international and foreign trades.
The Problem - Current centralised issues
It cannot be stressed enough how inefficient the property market is in terms of liquidity and trade.
The process of property transactions takes an immensely excessive amount of time and require many mediators and intercessors to inaugurate the trade
These comprise of banks, escow agents and land registry officers.
Ledger Books - Propy's Solution
Propy aspires to mirror the current ledger books and in the future become a mainstream ledger book.
Currently the involvement of intermediaries is necessary but in the future, they hope to truly become a P2P (peer to peer) system that removes the necessity of these people.
Global Market Commerce
Another dilemma that is to be addressed is the global market and its inefficiencies.
The globe has become consolidated yet the market lags behind, international trade being very difficult.
Propy will grant the ability of such trade and allow commerce to be conducted internationally.
.
Changing Legislation for P2P Transactions by Oleksii Konashevych. Hope you'll enjoy our new article @ https://t.co/n7kcFdjHX3. pic.twitter.com/HTpwZ6uIAU

— Propy (@PropyInc) July 27, 2020
The property DApp will allow property transactions to be administered and 'Propy Explorer' will allow property's to be viewed and information to be examined, including the history of the property and owners.
Expenses and payout -
Another incentive of moving to Propy is the cheaper and more efficient costs that it provides.
By removing mediums, it will significantly cut the logistical expenses of buying and selling a property.
Propy and its goal -
Propy has a very ambitious goal in mind.
It sets out not to coincide with current ledger books and property commerce methods, and arduously seeks to replace the current systems by providing a more superior and exceptional platform.
Propy would be the norm for commerce related to real estate globally.
Propy Tokens (PRO)
Propy, of course, has tokens (PRO) that will play a key role in unlocking smart contracts and allow the payment of fees correlating to the contract.
This is imperative to the paramount function of the system as it will allow a uniform method of interacting with the registry and deter any attackers.
The Economy of the token is well-constructed.
It has a fixed supply of 100 million and no new coins will be created so the supply would not reflect the demand.
Crowdsale - Details
The Propy crowd sale is currently on and will be on until the 15th of September.
Conclusion -
Propy is an ever-ambitious company that desires to revolutionize the Real Estate Market Globally and allow International Commerce to become much simpler.
Jeremy Gardner, from @PropyInc Advisory Board, on #Blockchain technology and #disruptive #innovation pic.twitter.com/bQDuaYlbkn

— Propy (@PropyInc) August 3, 2020
Subscribe to our mailing list below to be regurarly updated with new reports like these.
Useful Quick Links
Blog number: #17

Website Page

Token sale Page

var fonts_loaded =["Ubuntu"];