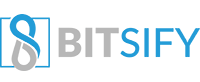 Qvolta ICO Report - P2P Currency Exchange System
A predicament almost everyone without exception faces in trading crypto-currencies, namely first time buyers, is the process in which crypto-currencies are bought, traded and sold. Many would be baffled that even after 9 years and trillions of dollars a solution to this dilemma has not already been established. Trading and dealing with crypto-currencies has been ignored and under developed since its conception and hinders the progression of the industry.
Introduction to Qvolta
Qvolta is the presents a simple solution to many problems that consumers face in all affairs related to crypto currencies and fiat money.
Qvolta is the first P2P cryptocurrency-fiat exchange platform which support ETH! Watch our mission's explane video and join us!#Qvolta #ICO pic.twitter.com/2sZn0cgFxB

— Qvolta (@Qvolta_platform) August 2, 2020
What is Qvolta?
Qvolta is a global P2P (peer to peer) system that will allow users to deal and convert fiat currency into crypto currency and vice versa.
Although platforms exist today that allow the conversion of the currencies they are inefficient due to:
- High tariffs and taxes that charge consumers an unreasonable amount of money that makes the conversion inefficient and costly.
- They lack effective security and user privacy features.
-An extremely time-consuming process that has been constantly discredited today by countless people.
- It is necessary to participate in trades. So the fluctuation and uncertainty of the commission have been a major factor that dismays a large amount of consumers from coin trading.
Implementation
With the implementation of Qvolta, residents from any country around the world will be presented with the ability to;
-Buy and sell with most fiat currencies and popular payment methods around the world.
- Buy and sell at fixed commissions so users can pre assess and partake in the trade with an assurance of the factors involved.
- Buy and sell with or with out verification. Although verifying will give users greater an assurance of their security, consumers will have the ability to trade without authentication allowing for a rapid trade.
Product Development Outlook
The key focus of Qvolta and the team behind it is to create a solid, appealing and functional platform that will be easily accessible by users globally.
They plan to present it as an application(IOS and android) and on desktop applications.
Another key aspect of Qvolta is its availability and its receptive system that will allow most popular fiat currencies and payment methods seen today.
Security is another facet that has been considered. By introducing facilities such as Qvolta Wall and Qvolta Security they plan to keep the discretion and confidence of consumers.
At initial launch, Bitcoin and Ethereum will be the only accepted crypto currencies used but the developers plan to implement a larger pool of coins.
Enticements will also be introduced with a referral program that will allow users to receive bonuses when referring friends.
A system of welcome bonuses will also be enforced, with traders having the option to complete their first trade without paying any Tariffs.
Pre Token Launch starts today at 12:00 NY!
1 ETH = 1,000 QVT + 50% bonus!
Amount: 10% of 175,000,000 QVT#Qvolta #ICO #ETH #BTC #Ethereum pic.twitter.com/MEhonuDLvf

— Qvolta (@Qvolta_platform) August 15, 2020
ICO
The current date Qvolta is planning to offer coins is 10.10.2020 - 10.11.2020. At the time of the ICO, a finished product, a full featured desktop version of Qvolta, will be released.
Pre-ICO is currently accessible and will be accessible until 28/8/2020.
A total of 175 000 000 tokens is planned to be released with 1000 QVT being 1 ETH.
Token launch coming soon!
Meet a new service for P2P Cryptocurrency exchange!#ICO #cryptocurrency #bitcoin #etherium #blockchain pic.twitter.com/LLMXoWCnfS

— Qvolta (@Qvolta_platform) July 12, 2020
Subscribe to our mailing list below to be regularly updated with new reports like these.
Useful Quick Links