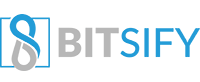 SAFINUS ICO Report - Revolutionary-safe cryptocurrency investment platform
Standard ICO Report Structure:
Part 1: ICO Analysis (What is it about? What is the ICO intending to do? Describes what the platform is.)
Part 2: CROWDSALE ANALYSIS – DETAILS & TOKEN SUPPLY
Part 3: Useful Links (Further Research)
Part 1: ICO Analysis
The blockchain is gradually becoming the most prominent feature of modern investment era as more people are becoming aware and are interested in cryptocurrency and ICO investments. News about cryptocurrency and blockchain technology has dominated the headlines of the Finance and Technology sectors, with innovations and financial projections being curators to the phenomenon.
With new and inexperienced investors and traders finding their way into cryptocurrency investment sphere, and numerous ICOs entering the crypto market regularly, Safinus system promises to make the transition safe and smooth for mainstream cryptocurrency investments throughout the globe.
One of the outstanding challenges in cryptocurrency investment is the very high volatility of the market. The volatile nature of the crypto market makes it extremely difficult for new players to put their confidence in the market. As the blockchain industry is evolving, and new practical use cases are being developed frequently, traditional investors and venture capitalist are beginning to recognize the appropriateness of a decentralized ledger system. However, comparatively, traditional financial service industries still top the blockchain Fintech services as the banks, insurance companies and other financial institutions have had a long period of successful and credible financial and social relationships with the masses.
Moreover, on the account that the cryptocurrency system is exaggeratedly hyped, and many would-be developers lure investors into a poorly planned cryptocurrency project, thereby mismanaging funds. Also tons of crypto con artist have watered down the integrity of investment in crypto assets. Fraudulent practices have been a major deterring factor to blockchain adoption, leading many who would have joined this new investment stream to harness the economic opportunities the blockchain industry offers to become weary of it.
The aforementioned scenarios make cryptocurrency investment a rather complicated venture, which requires experienced trading skills and finesses in judging the authenticity of crypto assets in order to make a decent revenue. No doubt, many in the ecosystem have been able to turnover profits in the manifold and are currently enjoying the dividends, however, this level of success is limited and especially to their own assets.
What Safinus offers, is a complex of services involving asset diversification and portfolio management aimed at bolstering investment strategy and maximize profitability. Using the decentralized nature of the blockchain technology, Safinus system links investors and traders to global cryptocurrency investment opportunities.
The system features an investment portfolio and ICO voting system with the following advantages:
- Managing and diversifying of investment portfolios, created by experienced traders and investors.
- Credible asset investment through blockchain based verifiable profitability track records.
- Decentralized Cross exchange platform linking multiple cryptocurrency exchanges through one interface.
- Technical Analysis and Strategy Automation Tools.
Ultimately, Safinus ecosystem will comprise of experienced, skilled investment and asset management individuals, and also a system that lowers the entry barrier for inexperience crypto enthusiasts who are interested in cryptocurrency and ICO investments.
Part 2: Crowdsale Analysis – Details & Token Supply
The SAF is Safinus' utility token used within the ecosystem to access the functionalities of the platform. In order to create a portfolio on the Safinus platform, portfolio managers must have a balance of at least 200 SAF. More so, the Safinus platform gains commission from portfolio managers in the form of SAF tokens. This commission is based on 2 parts:
Commissions for exchange transactions, which make up 0.2% of the total transaction amount.

Commissions from trader earnings, which make up 10% of the trader's income.
Total Token Supply: 37 000 000 SAF
Token Type: ERC-20 token standard
Token Distribution:
ICO 77%

Founders 15%

PR 3%

Bounty 3%

Advisers 3%
ICO Sale Phase:
P

re-ICO: 2

nd

March 2018 – 12

th

March 2018

ICO: 13

th

April 2018 – 13

th

May 2018
Token Price: Cost of a SAF Token: 1 USD = 1 SAF (discounts run through the token sale period)
Pre-ICO:
Day 1: 1 SAF = $0.5 USD

→

50% discount

Day 2-6: 1 SAF = $0.65 USD

→

35% discount

Day 7-10: 1 SAF = $0.8 USD

→

20% discount
ICO:
Day 1-7: 1 SAF = $0.9 USD

→

10% discount

Day 8-29: 1 SAF = $1 USD

→

0% discount
Crowdfunding Usage -
Buyback Fund 30%

Liquidity Fund 12%

Platform Development 18%

International Marketing 30%

Legal Expenses 10%
ICO Founding Team + Details - 
Alexey Scherbin

(

CEO, Co-Founder

): - Alexey is a serial entrepreneur as well as the founder of UserPoint, Contextvisor, and "Trainer-Partner" online services. Alexey has been in the IT industry for over 15 years. He has also led and managed the implementation of various IT-projects for companies like Gazprom and Henkel.

Ivan Morgunov

(

CFO, Co-Founder

): -Founder of the crypto fund BitPrideFund, president of the cryptocurrency millionaires club, founder of BitPrideMining, creator of the FunCpa partner network.

Dmitriy Morgun

(

CTO, Co-Founder

): - IT-director of Advanced Online. Dmitriy has been developing IT-systems for over 8 years now. Gaining extensive expertise in solving the most complicated tech tasks as well experience in working on projects for MTS (one of Russia's biggest network providers) in the process.

Julia Luckman

(

CMO

): - With over 7 years of experience as the Director of online marketing for Advanced Online, Julia has obtained vast amounts of knowledge launching new products, services, and developing marketspaces to accommodate new services.

Anastasia Kuteininkova

(

Marketing Manager

): - Anastasia has vast experience in Internet marketing and has worked with small yet successful online projects (online shops and web services) as well as big brands.

Michael Yanchenko

(

Developer

): - Michael has five years of experience in developing high load web apps. Additionally, he has been developing CRMs for various web services for over 2 years.

Eugene Ulin

(

Developer

): - Eugene has been a backend developer for various web services for over three years now. He spends most of his time enthusiastically studying everything that is related to Blockchain technology.

Andrey Sergeenkov

(

Marketing and PR specialist

): - Andrey has over 10 years of entrepreneurial experience as well as trusted internet-marketing. Andrey, believes that actual usefulness is the best PR for any project.

Evgeny Berus

(

UI/UX designer

): - Specialize on digital UI/UX and graphic design. The last 2 years actively studying and creating interfaces. Earlier in his career, he worked as a digital designer at Ailove design agency. He considers that the creative process he has been developing for the last years helped him get easily noticed and take part in awesome projects.

Denis Goldberg

(

Product Manager

): - Denis more than 4 years engaged in the management of various projects, controlling all stages of the process, from the initial idea to launching and implementation of the product. He is always open for new challenges, considers this an essential part of his development and of any project as a whole
Part 3: Useful Links (Further Research)