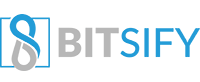 Soma Community - Social Marketplace ICO Review
The social market space of today is challenging, with nothing to incentivize users of one social space to switch over to the other.
Though, now with the creation of the blockchain, coins such as Soma can now make that dream into a reality.
Introduction to Soma
As mentioned in their white paper, Soma stands as being a Social Market.
With the use of blockchain technology, Soma can offer its users rewards for certain actions, generally by interacting within the social marketplace. Soma is quite similar to other social marketplaces, although its game changer is through blockchain technology, offering rewards in the form of SCT (Soma Community Token).
This invective module gives users of other social market platforms a reason to switch over from their preferred choice over to Soma.
Soma #c2c #trading platform is on its way, bringing the social part of buy and sell back to the people! #soma #marketplace #ICO pic.twitter.com/wKxaWvUDQf

— Soma (@SomaToken) August 19, 2020
Today's ICO review will be based on Soma, and answering the overall question, is Soma worth a spot in our portfolios?
About Soma; Bringing Back True Free Trade
Summarised clearly, Soma's white paper states "The platform encourages users to engage in cooperation to provide members of the Soma Community a comfort of a secure and fast platform to trade with their desired items."
Soma aims to bring back the social platform diminished from company giants such as eBay where sellers can use stealth accounts and/or stay anonymous, by bringing back the social aspect of trading, through SCT, Soma creates a new sort of value within the ecosystem, where users can be 'compensated' for participating.
SCT tokens can be liquidated into a currency of the users choosing.
Stay tuned for our #ICO launch date expected early October!
https://t.co/LR7advZMYm#soma #blockchain #marketplace #ethereum

— Soma (@SomaToken) August 18, 2020
eBay - Decentralised, Revolutionised
Payments made on the Soma platform can be split into 4 main sections.
 Payment Options: Soma offers its users to pay through various currently mainstream applications, such as Bitcoin, fiat currencies, and other famous Altcoins.
 Soma Community Token: The SCT token is used to reward users that promote/give value to a trade facilitated on Soma's platform.
 Deposit, Crediting and Withdrawal Options: Soma allows centralised options such as Paypal, Credit Card, Wire transfers, etc within its platform.
Soma Secure Payment: A Decentralised version of Paypal's centralised checkout system. Due to its decentralised nature, Soma's secure checkout is much more feasible, with escrows holding the payment until the buyer marks the item or purchase as verified/confirmed.
Soma's Interactive Item Card
Currently undergoing patenting by governments, the IIC, which stands for Interactive Item Card allows you to promote your product/item you are selling through common social sharing attributes such as liking and sharing, allowing the "social value" of the item to increase, this creates an incentivising system which rewards users to create high-quality content.
Learn more about Soma's IIC from their whitepaper (page 9).
Rewarding System Mechanics
Soma relies on the Ethereum blockchain to create a URS (User Rewarding System), through the use of social capital and creating targeted communities through Soma. URS's value is derived from the 'social value' and is based on the SCT token, URS is a standard ERC-20 compliant and is the 'child' branch of SCT. Also, it is to be noted that URS is "[to be] allocated inside the platform in relation to a user's contribution individually.
With this in place, Soma set's itself up to create a fair rewarding system.
— Soma (@SomaToken) July 28, 2020
ICO Analysis - Details & Token Supply
The Soma Community Token will have a maximum supply of 60,000,000 tokens.
54,000,000 tokens are to be sold through the ICO, with the unsold remainder to be burned.
The remainder 6,000,000 tokens will be used throughout the team for marketing, growth, etc.
Planned Fund Usage
35% of the funds raised will be used for marketing and new product launch awareness
20% will be utilised for product development (of Soma) and technologies
20% is reserved for patents and legal issues
15% will go towards the team's salary
10% is reserved for community rewards
Pre-Sale Status: Completed Successfully, ICO next.
Join our great #slack community!https://t.co/6XIM6CVDUw#soma #ethereum #marketplace #blockchain #ICO pic.twitter.com/ttF6PZ841P

— Soma (@SomaToken) August 18, 2020
ICO Goals & Other Targets
Minimum ICO goal is to achieve 8,000 ETH raised
Maximum ICO goal is to achieve 120,000 ETH raised
With each 1,500 ETH contributed the Soma team pledges to expand its market to another region/state.
Mainstream Goals
Soma is more than capable of going mainstream through its C2C system and social sharing incentives, restoring the ways of free trade in a truly decentralised manner.
Let's bring back the social aspect of buy and sell!#soma #marketplace #blockchain #c2c #community pic.twitter.com/K6atySHiuA

— Soma (@SomaToken) August 18, 2020
Conclusion -
Soma is a unique crypto-based project that is aiming to restore the ways of how trade should be done, aiming to bring back essential factors such as the social factor of trading currently diminished in centralised solutions such as eBay.
Soma seems to know exactly what to do to achieve their goals if Soma does achieve its mainstream goals, then Soma will sure be a great investment.
We approve of Soma, though the investor (you) should make the final call.
Subscribe to our mailing list below to be regularly updated with new reports like these.
Useful Quick Links
Soma Whitepaper Page
Soma Website