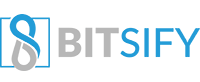 StopTheFakes ICO Report - Anti-Counterfeit & Copyright Infringement Service
Standard ICO Report Structure:
Part 1: ICO Analysis (What is it about? What is the ICO intending to do? Describes what the platform is.)
Part 2: CROWDSALE ANALYSIS – DETAILS & TOKEN SUPPLY
Part 3: Useful Links (Further Research)
Part 1: ICO Analysis
We the human race standout among all the living beings due to our innate abilities to create something amazing out of nothing.
From movies to the watercolor masterpieces, to music, creators all over the world have been shaping the path humanity takes as far as history can remember.
Every great invention or art starts with a simple idea in the mind of some of the great people that have graced this planet.
But there is seldom any beauty that exists except that some form of ugliness emerges in an attempt to blemish it. Creators since time immemorial have been plagued with problems that discourage them from exerting further efforts o their creative pursuits.
Chief among these problems is the abuse of their intellectual rights that people all over the world partake in.
From full-blown counterfeiters to businesses that use creative content without the explicit consent or compensation of the creator remain the key discouraging factor that stunts and often kill the motivation of creative minds.
The year is 2018 but the problem of counterfeiting and abuse of intellectual property rights is as bad as ever, and businesses from movie makers to photographers and even luxury designers lose hundreds of billions of dollars across the spectrum every year to counterfeiters whose activities threaten to drive them out of business.
The StopTheFakes Battle Call
StopTheFakes is a blockchain based startup that was created by a group of luminary IT specialists with the passion for protecting the sanctity of intellectual property, whose goal is to create the first reliable, and globally effective watch-dog that will help creatives around the world derive maximum benefit for their labors.
StopTheFakes is an Ethereum-powered platform which seeks to empower any creator of original goods, or content by giving them a seamless platform through which they can monitor if their creations are being abused by counterfeiters no matter where they might be around the world.
The StopTheFakes platform uses the pervasive reach of the blockchain technology in order to create a completely sound ecosystem within which anyone can participate as a counterfeit or piracy watchdog and earn a handsome reward for any spotting they record of fake goods.
A Platform To End All Piracy
Piracy is a global business that not only take away very crucial revenue from the creators of quality goods, and unique content, it also has a damaging effect on their reputation as a lot of people that buy these counterfeited goods end up thinking that the original maker lowered their standards.
What StopTheFakes platform does is that it allows the creators of these original goods and content to be at the fore in protecting their interests and the integrity of their products, by enabling them offer user's o the platform spread across every continent of the planet to report sightings of counterfeited material with the exact address where it was spotted, giving the original creators an accurate starting point where to start fighting for their rights.
All information is stored on an incorruptible blockchain which is stored forever and can be recalled for future reference. StopTheFakes is a platform that is armed with the tools to finally proffer effective solutions to the menace that is piracy and is set to put counterfeiters around the world on a permanent back-footing.
Part 2: Crowdsale Analysis – Details & Token Supply
Total token supply: 29,000,000 Tokens
Token type: Utility Token
Token Distribution: The StopTheFakes platform has a token distribution plan which will see 74.4 of the total tokens offered o the public for sale in its presale and ICO, 10% gets set aside as a reserve fund for the platform, 10% gets distributed among the founding team members and their advisors, with the last 5.6% going to social media influencers that help spread the word about the platform.
ICO Sale Phase: Presale
Token Price: 1 ETH= 2400 STF
Crowdfunding Usage: The STF platform has plans to use 54% of the funds raised in its crowdsale to develop the platform's infrastructure, 18% goes the PR and Marketing drives of the platform, 10% for operational costs, 8% for Research, 6% for securing legal services for the platform and the last 4% will be paid as bonus for the founding dev team.
Team Overview- Members and Advisers
The STF team is led by Mikhail Kzhanovsky, with Igor Salikov, Aleksandr Suvorov, Dmitry Kostachev, Aleksey Zhunin, and Olga Belyakova among others also on the team
Part 3: Useful Links (Further Research)