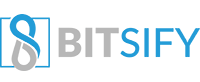 Wolk Protocol ICO Report - Universally Applicable Decentralised Data Exchange
Current data exchange solutions are subject to censorship and centralisation, leading to fees, main points of failure, and ultimately costs advertisers big money despite their efforts with these centralised companies.
Introduction to Wolk
Wolk is an Ethereum-based protocol that facilitates decentralised data ID exchange allowing data buyers and sellers to directly exchange various data resources ranging from emails, names, phone numbers, websites, and almost any other type of data.
Scalability through decentralisation.
Wolk's nature as a protocol allows it to seamlessly scale its data exchange, at first, Wolk's target data exchange audience is advertisers, but Wolk can be scaled for almost anything " where there is data attached to IDs that can be shared publicly. "
Today's ICO review will be based on the Wolk Protocol and its future potential in this centralised world.
.@WolkInc CEO Sourabh Niyogi presenting at @FinTechWeek — come by and say hi! #fintechweeksv #fintech #ETHEREUM #cryptocurrency pic.twitter.com/mWBeYGOQW5

— Wolk Inc. (@WolkInc) August 1, 2020
About Wolk; How It Works -
A supplier uploads data (can be anything from a name, email, etc) which is stored on a decentralised data storage (based on Swarm), data is onloaded through the WolkAPI, once the data has been uploaded successfully the supplier is rewarded with a dynamically adjusting payout of Wolk tokens once the data is purchased from a buyer.
A buyer buys data from a supplier, using WOLK to get quality data through the API.
API Fees & Supply Shrinkage
Every time the Wolk API responds to an incoming or outgoing transaction, a small percentage of WOLK is removed from its supply, essentially pushing WOLK's price up as demand increases, due to the simple fact that, if demand overcomes supply, the price increases.
Market Reserve
Wolk token liquidity will be backed by ETH reserves in equality of 20%. Functioning fundamentally.
WOLK -> ETH drives Wolk prices down
ETH -> WOLK drives prices up (also supply shrinkage to be noted)
The 20% reserve will be automatically maintained.
Decentralised Flare -
Wolk has pledged to introduce 2 mechanisms into the system to "support reputation
mechanisms and data quality scoring mechanisms…
* data suppliers will be paid or charged storage fees as a function of their reputation and reliability
* data scientists will be compensated in WOLK for determining data supplier reputation and reliability"
These 2 implementations are necessary to keep the data quality standards of a high standard.
Working Wolk Abstract Examples
Wolk has a full fledged list of protocol operation examples within their white paper. Please give it a read to get a better understanding about Wolk.
The inspiration behind Wolk https://t.co/FQXZaqVcBM #wolktoken

— Wolk Inc. (@WolkInc) July 17, 2020
Business Potential
The demand for exchanging data ID's is enormous, and by using WOLK, suppliers can enter a new type of revenue stream for sharing their audiences data to the WOLK API.
WOLK is aiming to use superior technology, providing a much more cost-effective method of buying & selling quality data, directly through removing the middle-man (decentralisation) buyers and sellers get the best prices with a liquid asset followed by many other cornerstone features such as anonymity, decentralised storage, highly scaled data monetization standards, and automatic data selling aggregation.
The word 'quality' is emphasized there as current competitors such as Google and Facebook provide low-quality data, and are disincentivised to release their data towards the greater public.
Taken into consideration with the business potential, this extract from the Wolk white paper focuses directly towards this issue, stating "Google and Facebook do not provide their data to anyone and use their walled gardens to strengthen their position further. "
It is also to be noted that existing data exchanges do NOT provide quality data filtration.
Thus Wolk has the potential to essentially compete and take over Google (and other big players) in the data selling market.
— Wolk Inc. (@WolkInc) August 2, 2020
Wolk Team - Fit for the job?
Wolk is a unique token and must have the team to fill its goals.
The Wolk team has a high amount of experience in mobile based advertising and saw a need for decentralised data exchanges such as Wolk, with knowledge from having worked with CrossChannel Inc.
Team Members -
● Sourabh Niyogi, 45, Wolk CEO
● Sonia Gonzalez, 38, Wolk Inc GM
● Harish Thimmappa, 33, Wolk SVP Revenue
● Rodney Witcher, 36, Wolk VP Business Development
● Michael Chung, Wolk Product Manager and Protocol Developer - API+Protocol Designer
● Mayumi Matsumoto, Wolk Data Scientist - API+Protocol Designer
● Alina Chu, Wolk Data Scientist & Quantitative Analyst
● Nitin Chauhan, Wolk Data Engineer
● Bruce Han, Wolk Software Engineer
● Luvsanbyamba Buyankhuu, Wolk Data Engineer
● Scott Salin, Wolk Business Development
ICO Sale & Details -
The ICO is geared to launch on approximately August 28th and end on approximately September 28th.
It is to be noted a Bitcoin Suisse or CoinList account is necessary to participate.
Minimum Funding Goal: 50 Million Wolk tokens sold ~ 50,000 ETH raised.
Maximum Funding Goal: 500 Million Wolk tokens sold ~ 500,000 ETH raised.
Refunds will be made if the minimum funding goal is not met.
Token Standards: Wolk will be based on Ethereum, more specifically the ERC20 protocol.
Conclusion -
Subscribe to our mailing list below to be regularly updated with new reports like these.

Useful Quick Links

ICO Page

var fonts_loaded =["Ubuntu"];