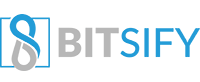 BitSync ICO Report – Decentralized Commodity Exchange
Standard ICO Report Structure:
Part 1: ICO Analysis (What is it about? What is the ICO intending to do? Describes what the platform is.)
Part 2: CROWDSALE ANALYSIS – DETAILS & TOKEN SUPPLY
Part 3: Useful Links (Further Research)
Part 1: ICO Analysis
In order to gain widespread adoption, BitSync believes that commodities need to be able to be traded for cryptocurrencies. This will solidify the intrinsic value of cryptocurrencies.
Security
BitSync takes user security very seriously by adhering to 2 protocols: ISO/IEC 27001:20132 and CryptoCurrency Security Standard (CCSS). BitSync will have 3 layers of security.
Whenever a user logs in, there will be 2 questions that need to be answered before proceeding. The third layer would be the conventional but trusty 2FA using Google Authenticator.
Speed
The whitepaper states that transactions in BitSync will be 1.5 million a second. This will allow high frequency traders to participate in cryptocurrency trading. Right now, high frequency traders are not keen to enter the world of cryptocurrency as too few platforms offer satisfactory speeds.
No third party charts needed
BitSync boldly claims that there will be no need for people to use charts like Coinigy or TradingView. If that is truly so, BitSync will pose competition to current exchanges like EtherDelta – although the road forward is tough and full of other champions like Kyber Network. It will be interesting to see a more diverse decentralize exchange landscape.
2 month zero trading fee
In order to attract big investors, BitSync will waive all trading fees for 2 months. BitSync hopes that this will hopefully drive market share from other exchanges to BitSync.
After adoption through this promotion is garnered, BitSync hopes to retain users through the mere experience of using their exchange, which offers greater speed and a variety of viewing tools that do not need any third party APIs.
Initial trading pairs
BTC, ETH, and BITC will be the initial trading pairs on BitSync. BitSync will gradually add other in-demand trading pairs according to the market.
Roadmap for Commodity Trading
As this will be the final goal, BitSync plans to add Gold as the first trading commodity on its exchange.
Exhanges
BitSync has applied to exchanges ahead of time to allow their tokens to be traded there as well. The team has contacted HitBtc and has been confirmed on Yobit, Mercatox, and Idex. They are also in talks with Gate.io and some Korean exchanges.
#BITSYNC #ANNOUNCEMENT for Bitsync Token #Holders #Reward #Program#HOLD #Bitc tokens for 6 months get 40% #Bonus #Hold #Bitc for 1 year get 100% #Bonus, 2 year #Holder gets 200% #Bonus.. irrespective of the quantities..
Join the #ICO #CROWD #SALE is #ON NOW!@devnullius pic.twitter.com/e5XOxn6deK

— BitSync (@BitSyncio) November 17, 2020
Part 2: Crowdsale Analysis – Details & Token Supply
Total​ ​token​ ​supply:  100,000,000
Token​ ​Type:  BITC (ERC20)
Token Price:
1 ETH = 1650 BITC
1 ETH = 1500 BITC
1 ETH = 1350 BITC
1 ETH = 1250 BITC
Token​ ​Distribution:
60% Presale and crowdsale
20% Team
20% Global investors
Crowdfunding​ ​Usage: Unavailable
#BITSYNC | Building A Decentralized Exchange On Blockchain | ICO Live, 25% Bonus https://t.co/b3qEciJ5f6 tnx @BitSyncio

— Bitcoin Garden (@BitcoinGarden) November 16, 2020
Team​ ​Overview​ ​-​ ​Members​ ​&​ ​Advisors  
Jung Wook, CEO
Jung Wook is the founder and CEO of TheBalance, a company that provides investing strategy and their goal to provide more benefits to the clients. Since founding in August 2013, TheBalance till now has raised ($300+ MM USD in Asia). In the first 12 months since founding, TheBalance closed ($25.3MM USD) in revenue, and will double that in its second year.
Abner Keng, Co-Founder/Product Director
Abner Kemg is a co-founder and the Product Director of TheBalance. Abner Keng has over 10 years of experience in product design, user experience and trading.
Charlie Bankson, Chief Architect
Charlie Bankson is a co-founder and the Chief Architect of TheBalance. He architects and implements the core matching engine and its middleware.
Sana Kibe, Operations Director
Sana Kibe was a co-founder and the Operations Director of TheBalance. She has many years of management and technology consulting experience, has led 30+ exchange systems projects, and provided comprehensive consulting for strategy, operations, risk control and system development.
Sami Salvador, Vice President of Engineering
Sami Salvador is the VP of Engineering at The Balance, responsible for the Java,Blockchain and C++ implementation of the core machine engine. He has over 12 years of experience in developing exchange systems and financial trading applications.
David Johnson, Product design/Front End Developer
David Johnson is the core developer of Blockchain, Sr. Technical Analyst David Johnson is already a experienced person in Cryptoworld he was the Senior Developer of "ATC Coin". David Johnson is a magnificent UX/UI designer with a keen mind for product design.
Atsushi Fuse, Smart Contract Developer
Atsushi Fuse has Seven years of experience implementing software solutions in B2B ecommerce and document management applications.
Toshio Shoji, Waves/Ethereum platform Integration developer and Engineer
An experienced smart contract developer, Toshio Shoji has worked with The Balance and Bitsync CTO, Toshio Shoji as a back-end software engineer for a leading digital advertising company "Adplus".
Ruka Sama, Back-end Developer
7 years of experience in the development of highload web applications. Dozens of successful web projects and start-ups with an audience of 100K users per day.
Aron Gren, Expert in UI Projects
Aron Gren has an extensive background in digital currency, engineering and marketing, Aron Gren been worked as the Strategy Director of Riseregain group for 6 years overseeing most eBusiness and UX/UI projects.
Erik Blome, Managing Decentralised Exchanges on Blockchain
An architect of the new blockchain-related microprocessor. He holds an MSc degree in Physics from Malmo State University. Erik Blome worked as a researcher for 6 years in Yonsei and Singapore in one of the world's largest semiconductor companies.
Advisors
Yori Jo
Yori Jo is a senior executive in the FinTech world,He has more than 20 years of global experience in the world of finance and payments having worked on key industry initiatives including SEPA, CLS, Contactless.
Barrick Cheong, CEO of Fibroggen
Angel investors in many blockchain businesses.
Jonathan Ron
Jonathan Ron is Chief Currency Officer at Okpay, where he focuses on policy strategy, monetary design, legal advice and compliance, fundraising, as well as monitoring and research.
Tapani In
Angel Investor in blockchain businesses in Japan.
Galvin Hades
Based on his successful experience of investing in internet, software and financial industries. Galvin Hades has been getting a strong interest in blockchain, fintech and especially digital assets business.
Yelizaveta Do
Previously Investment Manager of Housingpool. Now as Bitcoin Investor. Yelizaveta Do is a Hardcore crypto believer, Investor in Altcoin, Known for strong salesmanship and Believes in the right execution.
Maciej Ko
Maciej Ko has been deeply involved in payments industry. After a successful run, his project "NoFee" (founder/CEO) was later bought by an e-commerce giant "RunOn".
Yashawn Hawang
First Vice-President of CBCC,Investment Advisor. MBA in Financial management from Tokyo University in Japan.
#BITSYNC on #Facebook please follow us on #Facebook and like our page#BITSYNC #CROWD #SALE is #ON with 20% + #BONUS only 1 week left to get
20% + #BONUS

Phase- 1 Ends on 21st Nov and Phase-2 Starts on 22 Nov#BITYSNC #CROWD #SALE #ETH @devnullius https://t.co/ofrBJXEr2y pic.twitter.com/vFL4ZM8H88

— BitSync (@BitSyncio) November 16, 2020
Part 3: Useful Links (Further Research)