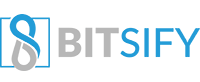 DOMRAIDER ICO Report - Decentralised Blockchain Auctions
DOMRAIDER is a French-based start-up specialized in targeting the 'drop catching' field, the process of reserving recently dropped/expired domains.
Introduction to DOMRAIDER
The current domain name industry is filled with treasures, most dropped domain aren't really valuable but according to DOMRAIDER, the 1% that are, (100,000 daily) are treasured one-word domains.
DOMRAIDER breaks down their 'drop catching' process into 3 simple steps:
1: Qualification; Domains are analyzed for their future potential domain value and performance in SEO and other metrics before proceeding,
2: Preorder / DOMRAIDER Indexation; Qualified domains proceed to indexation where they are searchable on the DOMRAIDER dashboard, allowing DOMRAIDER users to carry out searches and review the domain potential, thus allowing its users to preorder the domain if it meets their desire,
3: Catching; DOMRAIDER automatically follows the domain waiting for its drop period, which allows the domain to be purchasable, if successful the domain name will be transferred to the user who preordered it, if more than 1 preorders the same domain name, the domain will go up for sale for a 7-day time period.
DomRaider announces ICO campaign 🚀by launching its token: the DRThttps://t.co/aFFbx5f6dJ#BlockChain #Token #ICO

— Domraider (@domraider) August 23, 2020
Automating The Process - Key Advantage
The toughest part of reserving a dropped domain is being there, since the acquisition is based on a first-come first-serve model, with automated bots making manual acquisition near impossible. DOMRAIDER will automate its drop catching process following the regulations/rules per each domain registrar, thus simplifying the process into 3 steps for the end user.
ICANN Legal Stand -
The ICANN has yet to make a formal stand on its view towards domain catching.
DomRaider Official Bounty Campaign Thread - Earn DRT tokens here ➡️https://t.co/kY9Ld9naSp@bitcointalk #CryptoCurrency #BountyCampaign pic.twitter.com/xF5J6U9RNj

— Domraider (@domraider) August 31, 2020
Current DOMRAIDER System
DOMRAIDER has been founded as a startup since 2013 by Tristan Colombet, in which it currently offers more than a hundred thousand domains entering the dropping period. Simplicity for the end user, the startup aims to make it as simple as possible, so all the end user must do is analyze and order.
Administrative Options Panel
Since DOMRAIDER is targeting the drop catching niche as a whole, it has developed a 'dashboard' for its users, allowing administrative options common in any domain management utility, with standard options such as "redirections, DNS (Domain Name System) entry management,…".
Thoughts on @domraider ICO from Jeremy Epstein's @jer979, 20 years International Marketing Expert. 🎥 https://t.co/HfNwgaGjAU

— Domraider (@domraider) August 29, 2020
Analysiying Startup Potential -
DOMRAIDER has had enormous growth since its birth as a startup in 2013, growing from a small team of a 5-10 to a 30 man team operating in 3 different countries, currently having carried out more than 20,000 transactions some of which from highly recognized brands/companies trusting DOMRAIDER.
DOMRAIDER already claims to be the largest drop catcher as of yet in terms of domain extensions support. It is to be noted that adding domain extensions is quite difficult and requires adaptation and approval.
You will understand everything that happens with the #bitcoin at this time thanks to this comparison with balls https://t.co/mIS5m6LErL

— Domraider (@domraider) August 30, 2020
Now becoming the largest drop catcher in Europe, DomRaider has announced it has broken even in 2016 and has huge backings if financial support is required for any purpose.
Problems with currently centralized domain auction organizers
Currently, all drop catchers are centralized, vulnerable to single points of failure and other dimming factors.
Without centralization, there is no way in having transparency, thus leaving legitimate users vulnerable, in this case, vulnerable through domain auctions and fake bidders. "Bidders have no way to ensure the origin, authenticity, and legitimacy of a higher bid" - Whitepaper
There are many domain auction organizers operating worldwide and thus each domain organizer forces its users to register.
Domain auction quality degradation is another downside towards closed software and centralized companies, without 'standards' each domain auctioneer is forced to create their own set of tools, with many missing eccentric parts such as a well needed mobile app or badly optimised or broken tool.
Reading our Medium blog? This is the best place to get major updates and info from the DomRaider team. #ICO #Tokenhttps://t.co/JSVmYz8US3

— Domraider (@domraider) August 28, 2020
Decentralised Blockchain Based Solution
DOMRAIDER is aiming to create a decentralized blockchain that will solve problems originating from centralized competitors, having key features such as:
Scalable, reliable and transparent: Each and every transaction is verifiable and can't be forged.
Interoperability allowing a buyer to participate in any sort of auction and pay in many different currencies.
Almost zero transaction costs through the power of the distributed blockchain.
Bids must be verified on the blockchain fast, DOMRAIDER has said its blockchain is capable of verifying bids in under a second!
Open Source Advantages
Leveraging the open sourcing of its blockchain technology allows an ecosystem to form around DOMRAIDER where users and community members can help shape the service and provide useful new functions.
"[ANN] DomRaider Initial Coin Offering" — @domraider https://t.co/ufSNq9vfm1 #DomRaiderICO pic.twitter.com/gAQFs12Zau

— Domraider (@domraider) August 30, 2020
Token Use Cases -
Snipped from the whitepaper, this short paragrph explains how the token can be used as part of the ecosystem;
Earning Tokens
By selling assets or products at auction
- By getting commission on sales
- By selling services associated with the blockchain
- By participating in the DomRaider "Domain
Spotters" program
Spending Tokens
- By organizing auctions
- By putting a deposit on certifi ed auctions
- By winning at auction
Today's ICO review will be based on Soma, and answering the overall question, is Soma worth a spot in our portfolios?
ICO Analysis - Details & Token Supply
Total token supply: 1,000,000,000 DRT
Token type: ERC 20 standard
50% of total supply will be locked into reserves
35% of total supply to be sold within the ICO
15% of total supply to be distributed to stake holders
1 DRT =  $0,117
Hard Cap: € 35 million
Pre-Sale Phase: 16/08/2020 to 11/09/2020
Main ICO Sale Phase: 12/09/2020 to 11/10/2020
Unsold Tokens: To be re-purchased by DOMRAIDER'S key shareholders. ' Inovaa and Eefficiency'
Conclusion -
Nothing short of mesmerized. Real people, real service, backed company, successful start thus far, what else could you ask for?
Read More:
Soma ICO Review | Aigang ICO Review
Useful Quick Links
Short Presentation